Electric Collective
Brand Identity, Art Direction

Electric Collective is a virtual fitness community that empowers people to feel confident and connected. Each day, their virtual workout classes inspire members to break out of the traditional mindsets you find in the fitness space and focus on feeling good instead.

We built a brand identity system, from naming to strategy to visuals, that captures the eccentric and vibrant energy of the brand, welcoming all with warmth and inclusivity.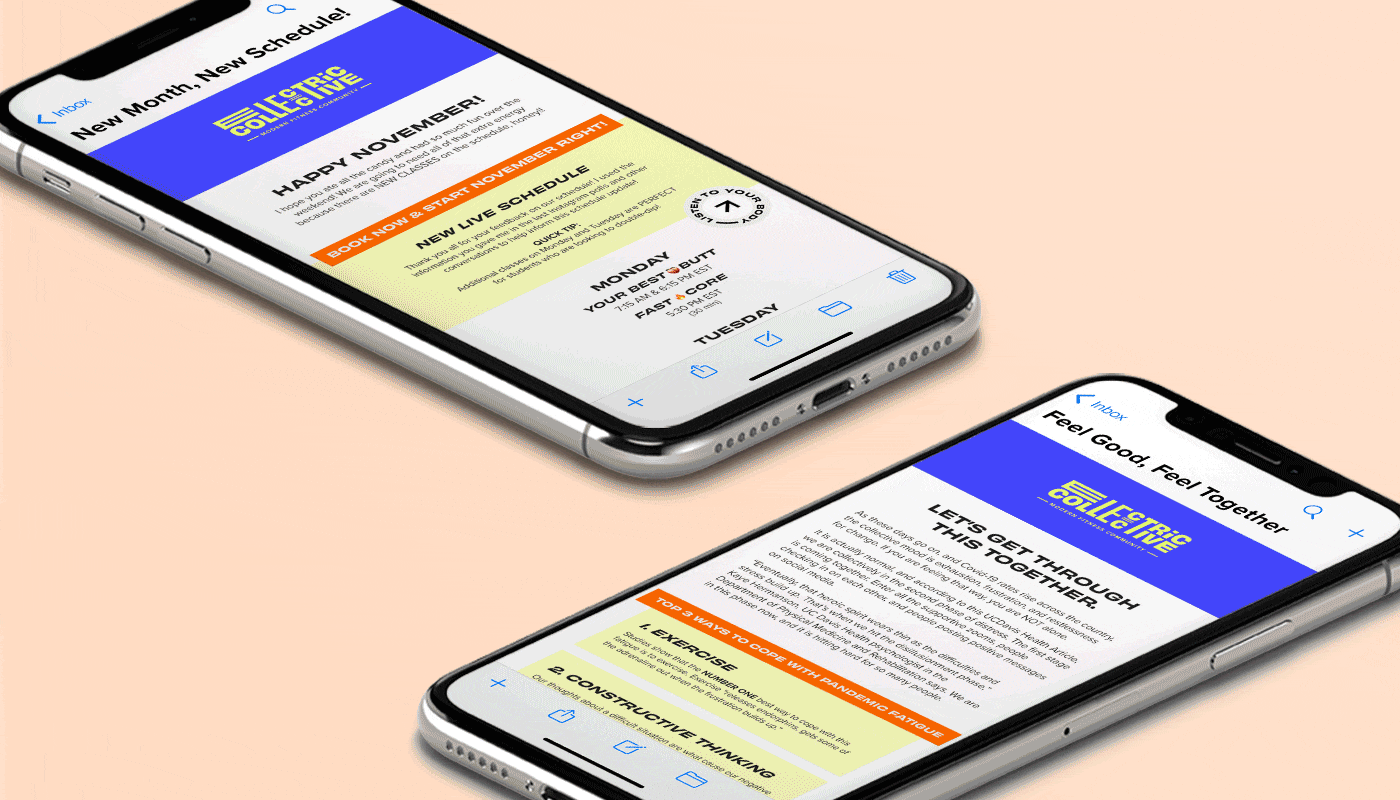 Created with:
Brooke Milo, NGNG Agency Founder
Joseph Ng, Junior Designer
Jean Pyo, Creative Lead
Louis Obioha, Videographer + Editor